Is it over after this breathtaking finale, or will there be a She-Hulk Season 2? We assess the chances for an extension.
The MCU expansion continues to make its way and recently delighted audiences with a new Disney+ series: "She-Hulk." Despite favorable reviews, some fan base didn't warm up to lawyer and title character Jennifer Walters (Tatiana Maslany). Some may have gone straight to the Hulk King camp, although "She-Hulk" has everything a good lawyer series needs: compelling cases, amusing and apt punchlines, and a guest star or two. After all, the big bang at the finale might have convinced the last doubters. Those who have already devoured the entertaining first season will find out below how She-Hulk season 2 is shaping up. Attention, spoilers to the series finale follow!
She-Hulk Season 2: Is Jen Walter going into revision?
Admittedly, only a very manageable number of Marvel series have managed to be extended for a second season. Fans should also exercise appropriate caution with "She-Hulk," as this format was originally conceived for only one season. However, the amusing lawyer series could well make it into the illustrious circle and get a second season.
A few direct hints in the final episode: After She-Hulk has broken the fourth wall, she trips towards Marvel Studios, where initial concepts and plans for She-Hulk season 2 are already being discussed. Also in the dialogue with K.E.V.I.N., Jen clarifies that she already has some great ideas for a second season. It's hard to tease a sequel more clearly, or are the series creators making a bad joke here? Hopefully not.
Ultimately, however, the decision will also depend on the streaming hits. We are cautiously optimistic that "She-Hulk" will get a second season if they are convincing. If you still need some clarification after the finale, you should consult the following article:
She-Hulk Season 2 Plot: When and how will it continue?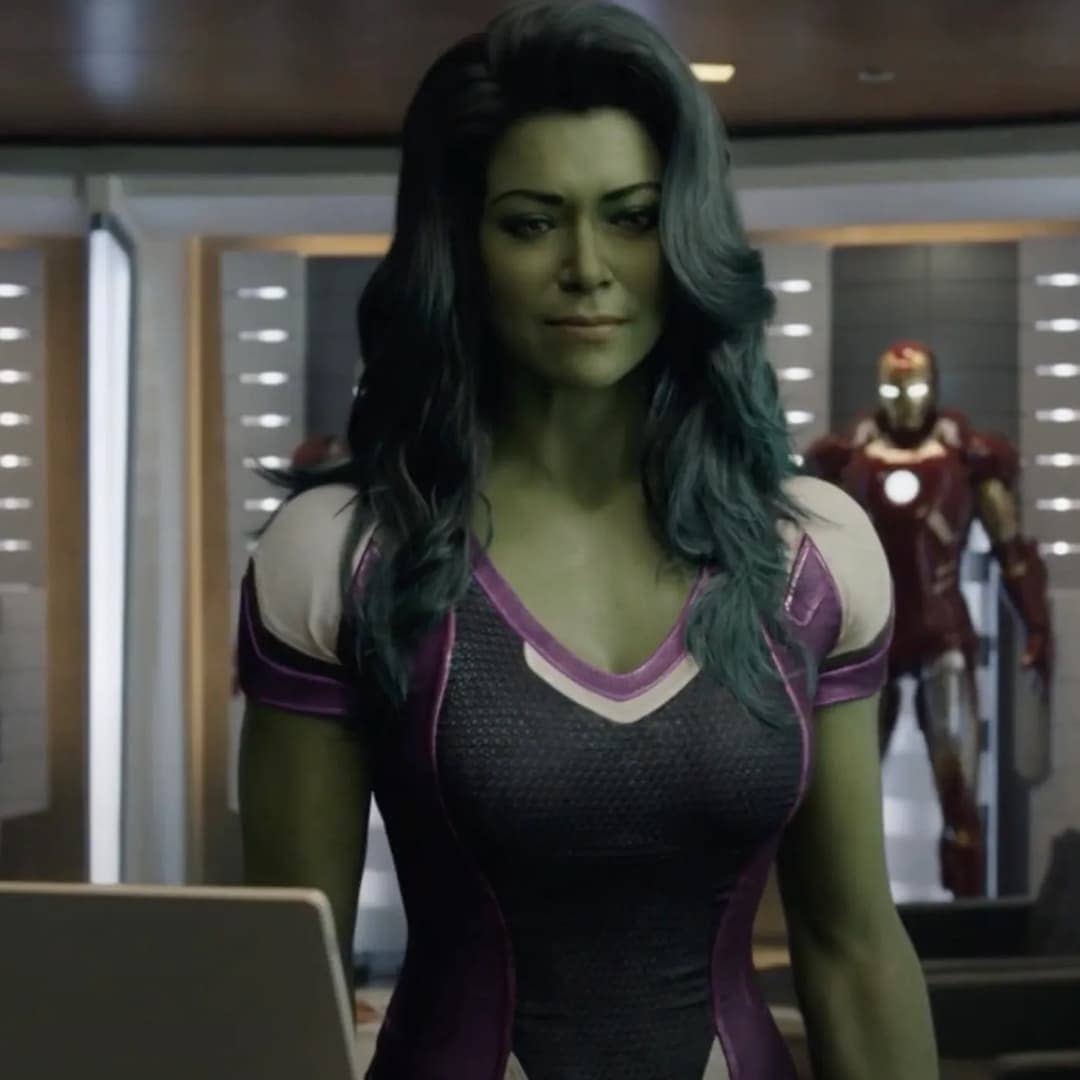 If the lawyer-comedy gets the green light on time, with a bit of luck we'll be able to stream the new episodes on Disney+ as early as early 2024. But it's also possible that we'll see Jennifer Walters again in another MCU production before then.
Should her own series be continued, Jen will probably continue to work as a lawyer and solve tricky cases – both in and out of the courtroom. We then also had a reunion with (former) clients like Abomination (Tim Roth), cousin Bruce (Mark Ruffalo), and assistant and girlfriend Nikki Ginger Gonzaga we also consider likely.
Why was She-Hulk fired?
One of the major plot points of the first season of She-Hulk was Jennifer's dismissal from her prestigious law firm, Goodman, Lieber, Kurtzberg & Holliway (GLK&H), after she accidentally revealed her green alter ego during a court case. The firm's senior partner Holden Holliway (played by John Goodman) fired Jennifer on the spot, citing her breach of confidentiality and professional ethics. Jennifer was devastated by the loss of her job and reputation and felt betrayed by Holliway, who had been her mentor and friend for years. She also faced a lawsuit from GLK&H for damages and defamation.
However, Jennifer did not give up on her career as a lawyer. She decided to open her own practice in a rundown office building, specializing in representing clients with superpowers or unusual circumstances. She also hired two assistants: Angie Huang (played by Awkwafina), a quirky hacker and inventor who became Jennifer's best friend, and Patsy Walker (played by Rachael Taylor), a former child star and radio host who had a secret identity as the superhero Hellcat. Together, they formed a team of misfits who fought for justice and helped each other cope with their issues.
Is there gonna be a She-Hulk Season 2?
The future of "She-Hulk" beyond season 1 is still uncertain. Disney has not announced a second season for the Marvel series yet, which is not unusual since most Marvel shows have not been renewed immediately. Disney has to evaluate the series' performance and consider how to continue the story in the best way.
Some Marvel shows, like "WandaVision" and Loki, have their storylines carried over to the movies, such as "Doctor Strange in the Multiverse of Madness". Similarly, She-Hulk could join other MCU projects instead of having her show, such as "Daredevil: Born Again".
However, the season 1 finale seems to tease a possible She-Hulk season 2, while also jokingly dismissing a "She-Hulk" movie. We can be sure that Jennifer Walters, aka She-Hulk, will return in some form or another.
She-Hulk Season 2 Release Date: Speculation!
Online reports and articles state that She-Hulk season 2 will be just around the corner if season 1 does well. Fans can expect it in late 2023 or 2024. These are just talks going around the internet.
Officially, no team member or maker has confirmed anything about the release of season 2. A marvel series never goes down in the first trial so assumptions are made for further release.
How many episodes are in Season 2 of She-Hulk?
She-Hulk, the Marvel superhero series starring Tatiana Maslany as Jennifer Walters, a lawyer who gains superpowers after a blood transfusion from her cousin Bruce Banner, is returning for a second season on Disney+. The first season, which premiered in November 2022, consisted of 10 episodes that explored Jennifer's struggle to balance her personal and professional life while dealing with her new abilities and identity.
The second season, expected to debut in late 2023 or early 2024, will have the same number of episodes as the first one, according to showrunner Jessica Gao. In an interview with Entertainment Weekly, Gao said that the second season would continue to explore Jennifer's relationships with her family, friends, and clients and introduce new characters and villains from the comics. She also teased that the second season will have more action and comedy than the first one, and that fans can expect some surprises and twists along the way.
She-Hulk Season 2 Cast: Who will be in?
She-Hulk is a Marvel superhero series that follows the adventures of Jennifer Walters, a lawyer who gains super strength and green skin after receiving a blood transfusion from her cousin Bruce Banner, aka the Hulk. The show's first season premiered on Disney+ in 2022 and received positive reviews from critics and fans alike. The second season is expected to arrive in 2023 and will continue to explore Jennifer's personal and professional life as well as her role in the Marvel Cinematic Universe. Here are some of the cast members who will return or join the show in She-Hulk season 2.
Tatiana Maslany as Jennifer Walters / She-Hulk
Tatiana Maslany is the show's lead star and plays the titular character of Jennifer Walters, a successful lawyer specializing in cases involving superheroes and other extraordinary beings. She also transforms into She-Hulk, a powerful and confident alter ego who can match the Hulk in strength and durability. Maslany is best known for her Emmy-winning role in Orphan Black, where she played multiple clones with different personalities and backgrounds. She also appeared in Perry Mason, Destroyer, and Stronger.
Mark Ruffalo as Bruce Banner / Hulk
Mark Ruffalo reprises his role as Bruce Banner, Jennifer's cousin and the original Hulk. He is a brilliant scientist who was exposed to gamma radiation that causes him to turn into a giant green monster when angry or stressed. He has been a prominent member of the Avengers and has helped save the world from various threats. He also serves as a mentor and friend to Jennifer, helping her cope with her new abilities and identity. Ruffalo has played Banner since 2012's The Avengers and has appeared in several other Marvel films such as Thor: Ragnarok, Avengers: Infinity War, and Avengers: Endgame.
Tim Roth as Emil Blonsky / Abomination
Tim Roth returns as Emil Blonsky, a former British special forces soldier who became a monstrous creature known as Abomination after injecting himself with a modified version of the Super Soldier Serum and gamma radiation. He was defeated by the Hulk in 2008's The Incredible Hulk and was imprisoned by the government. He reappeared in 2021's Shang-Chi and the Legend of the Ten Rings, where he was shown to be fighting in an underground tournament run by Wong. He will have a larger role in season 2 of She-Hulk, where he will face off against Jennifer and Bruce. Roth is an acclaimed actor who has starred in films such as Reservoir Dogs, Pulp Fiction, Rob Roy, and The Hateful Eight.
Jameela Jamil as Titania
Jameela Jamil is a new addition to the cast and plays Titania, one of She-Hulk's main adversaries in the comics. She is a former high school bully who was given super strength and durability by Doctor Doom as part of his Secret Wars plot. She became obsessed with defeating She-Hulk and has clashed with her on numerous occasions. Jamil is a British actress, comedian, and activist who is best known for her role as Tahani Al-Jamil in The Good Place. She also hosts the podcast I Weigh with Jameela Jamil and is a judge on Legendary.
Other cast members
The second season of She-Hulk will also feature some returning and new cast members such as:
Ginger Gonzaga as Jill Stevens, Jennifer's best friend and fellow lawyer.
Renée Elise Goldsberry as Amelia Hopkins, Jennifer's rival at her law firm.
Josh Segarra as Wyatt Wingfoot, Jennifer's love interest and a member of the Keewazi tribe.
Benedict Wong as Wong, a sorcerer and ally of Doctor Strange.
Jon Bernthal as Frank Castle / Punisher, a vigilante who uses lethal methods to fight crime.
Charlie Cox as Matt Murdock / Daredevil, a blind lawyer who moonlights as a masked superhero.
Krysten Ritter as Jessica Jones, a private investigator with super strength and a sarcastic attitude.
Vincent D'Onofrio as Wilson Fisk / Kingpin, a powerful crime lord who rules over New York's underworld.
She-Hulk Season 2 Trailer: When will it be released?
There is no official announcement on when the trailer for She-Hulk season 2 will be released. However, we can make some educated guesses based on previous Marvel shows on Disney+. For example, the trailer for WandaVision was released two months before the show's premiere, while the trailer for Loki was released three months before. Assuming that She-Hulk season 2 will premiere in November or December 2023 or 2024, we can expect the trailer to drop sometime between August and October or November and December 2023.
Until then, fans can rewatch the first season of She-Hulk on Disney+ or check out other Marvel shows and movies that are coming soon.
Was She-Hulk a success?
She-Hulk has carved its own path to critical acclaim, despite some backlash from fans who perceive wokeism everywhere. The series defied the odds as a dark horse; it was initially dismissed as a filler show to pass the time until the main heroes returned. Star Tatiana Maslany, creator Jessica Gao and the rest of the team have delivered a compelling case for a second season and hopefully a place on the Avengers for The Kang Dynasty and Secret Wars.