If you're already going through Love Is Blind withdrawal, you're likely craving any intel on the fifth installment of the popular Netflix reality dating series. To paraphrase Ned Stark, Love Is Blind season 5 is coming.
But first, a quick recap of the epic finale and botched live-streamed reunion. All but one of the remaining couples said "I do." In case you forgot, that means Kwame and Chelsea, Tiffany and Brett, and Zack and Bliss each successfully tied the knot. Zack and Bliss even had their first dance to Lee Ann Womack's "I Hope You Dance," just like they said they would.
As for Micah and Paul, well, their situation was a bit awkward. When asked to say "I do" or "I don't", Micah—unsure of where Paul stood in their relationship—asked him to state his decision. Spoiler, he said: "I don't." Yikes!
And if you gave up watching the live reunion on April 16 because of all those technical difficulties, allow me to catch you up to speed with the highlights: Jackie did skip the reunion; Zack called Irina out about going on Love Is Blind for fame (and she sort of apologized); Bartise showed up with his baby; and Micah cried.
Season 4 was a wild ride for sure, so if you're anxiously awaiting more Love Is Blind content, here's everything to know about season 5 so far—from the release date to what fans can expect to see from this new batch of singles.
Will There Be Love Is Blind Season 5?
We already know for sure that a fifth season of Love Is Blind is on the way: back in March 2022 when Season 4 was announced, Netflix confirmed that the show had been renewed for Season 5 as well. And during the promo for Season 4, host Nick Lachey revealed that Season 5 is already in the can.
Who Will Host Love Is Blind Season 5?
Nick Lachey and his wife Vanessa Lachey will return to co-host Love Is Blind season 5. In an interview with Women's Health before the release of Season 4, Nick promised that it will be different from anything we've seen on the show before.
"Every single one has been so different from the others," he said, "so that's what makes it interesting, what makes it intriguing for us allows us to approach every single season with a fresh attitude and fresh perspective."
Where Will Love Is Blind Season 5 Take Place?
While we know that the season has already been shot, there's no word on where. Season 1 was filmed in Atlanta, while Season 2 was filmed in Chicago, Season 3 in Dallas, and Season 4 in Seattle. So really, any big city with a high population of singles could be a decent candidate for Love Is Blind season 5.
Love Is Blind Season 5 Release Date Speculation
Netflix has not yet announced when fans can expect Love Is Blind's fifth season to arrive, however, co-host Vanessa Lachey gave us an idea of the Love Is Blind season 5 filming dates.
Speaking to E-News on 12th April 2022, the presenter said that filming was due to happen in Houston "a few weeks" later – and therefore, we can expect shooting to have wrapped.
There are typically between four and seven months between each season of Love Is Blind and so looking at the show's release date history, we're likely to see season 5 arrive in either October or November 2023.
Who Is In The Love Is Blind Season 5 Cast?
With Love Is Blind's fourth season only just having finished, Netflix is yet to announce the cast for season 5 – and we're unlikely to find out who the upcoming singles are until a week before the show arrives.
In the meantime, you can find out whether your favorite Love Is Blind couples are still together in our latest explainer.
Love Is Blind Season 5 Location
Love Is Blind season 1 was filmed with residents of Atlanta. Season 2 and season 3 pulled singles from Chicago and Dallas, respectively. Season 4 drew its cast from the Seattle/Pacific Northwest region.
As for the Love Is Blind season 5 cast, Netflix hasn't revealed which city will serve as the primary location. However, the rumor is that it will be in Charlotte, North Carolina.
In November 2022, production company Kinetic Content posted an Instagram casting call for singles in Charlotte, asking if they were "ready to find love in the pods?"
In March 2023, another casting call went out for applicants in three cities: Washington, D.C., Minneapolis/St. Paul, and Denver. Considering the recency, these seem like potential locations for future seasons.
Love Is Blind's open casting call doesn't list a specific location and just requires participants to live in the city where filming takes place.
Love Is Blind Season 5 Format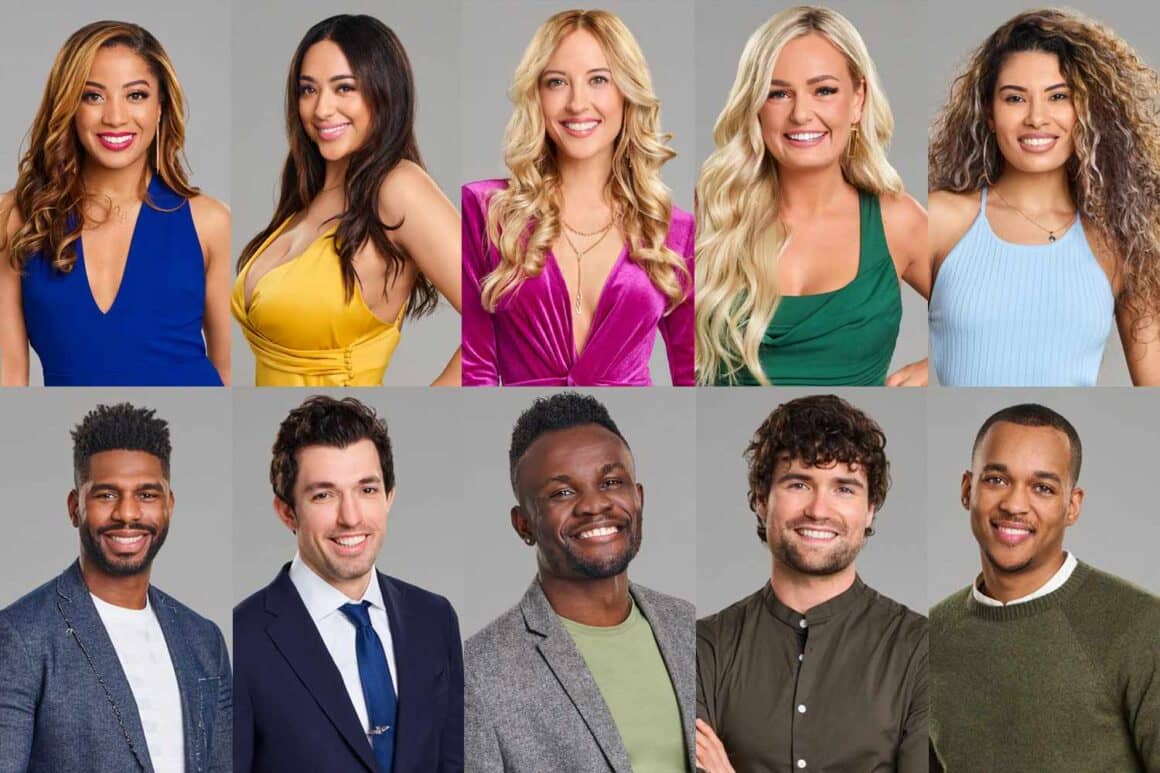 The format of Love Is Blind has remained the same in all four seasons.
The show gathers 15 men and 15 women, who hail from that season's location or region. The sexes are kept separated from each other and go on round-robin blind speed dates in the pods. Over time, as they flirt and get to know each other, they whittle down their options. If someone proposes, and the other person accepts, they meet face-to-face for the first time.
Engaged couples travel to a romantic resort for a quasi-honeymoon. They continue to deepen their relationships, but also hang out with the other couples. Things can get a little awkward since they all dated each other, and feelings haven't just disappeared.
When the honeymoon ends, the couples return to their home city to move into a furnished apartment together. They go about their lives — working at their jobs, socializing, and introducing their new significant others to family and friends.
Before the wedding day, the men have a bachelor party, while the women have a bachelorette party. Everyone also picks out their wedding dress or tuxedo for the main event.
On their wedding days, each couple meets at the altar, where they are prompted to say "I do" or "I don't." If both sides say "I do," they get married. If one or both say "I don't," they can break up or resume regular dating.
The finale is followed by a reunion episode. In season 4, Netflix attempted to air a live reunion special, which turned into a disaster. Technical difficulties forced the streamer to tape it and make it available on demand the next day.
Three of the seasons so far have featured an After the Altar special that dropped three months to a year late to provide updates on the cast members and their relationships.